See what's happening in your state or in the state of someone you love.
Click here to explore medical and adult use legalization in the US.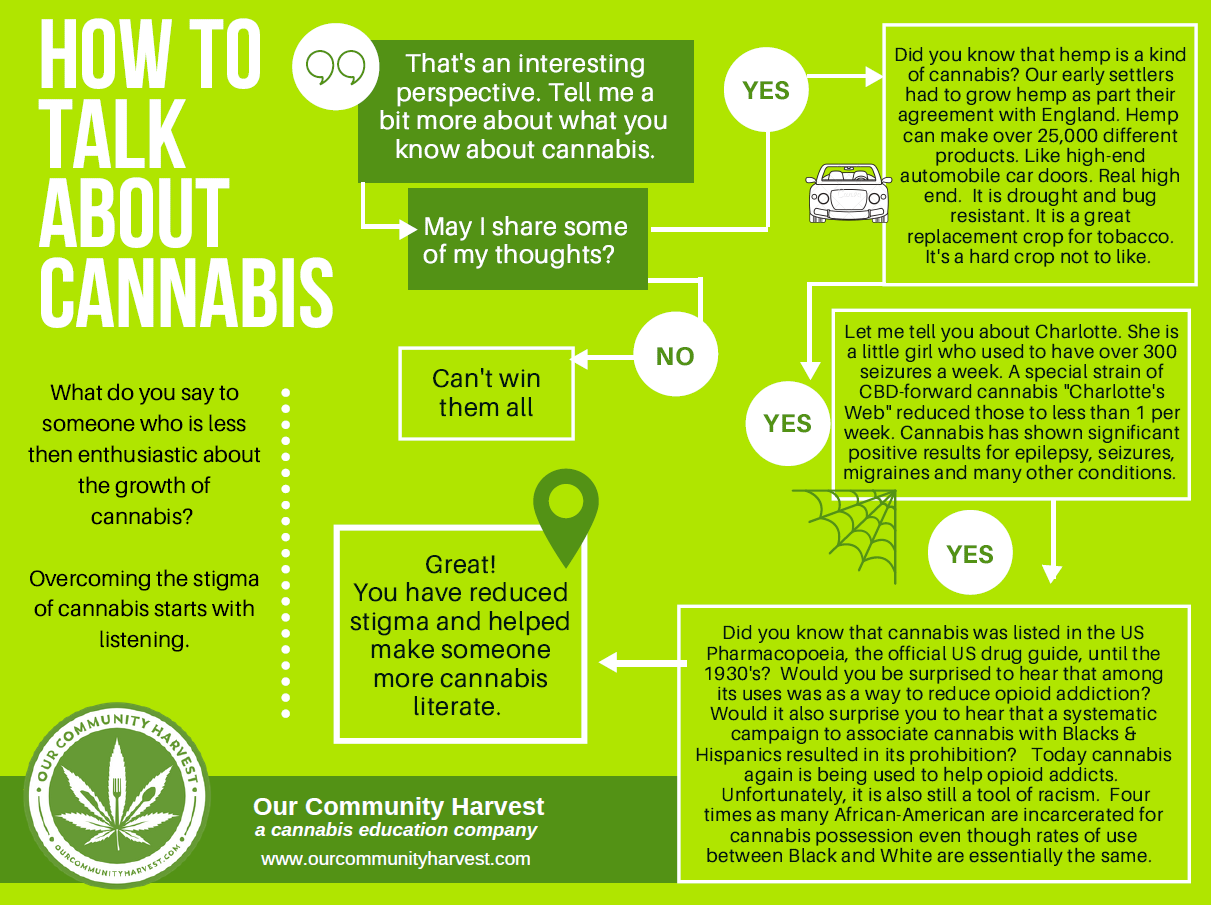 OCH infographics provide simple and clear information for talking about cannabis, speaking with your doctor, or knowing cannabis myth from fact.
Click here to explore and download.
As part of its mission, Our Community Harvest, a cannabis education company, produces educational content available for free use by curious adults, colleges, and communities. OCH Resources are licensed under a Creative Commons Attribution 4.0 International License, except where otherwise noted.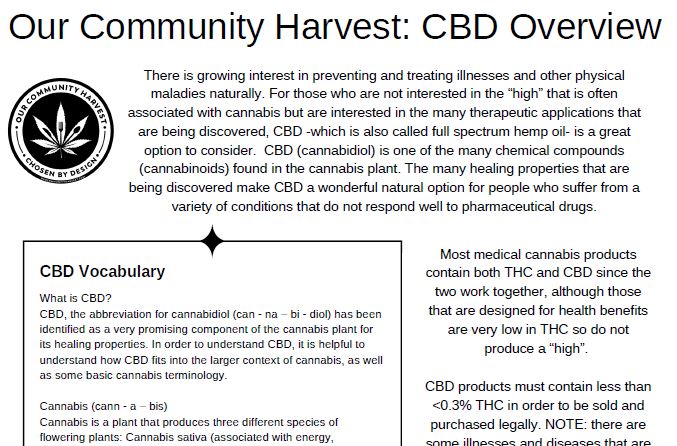 CBD is booming! From pain relief to natural sleep assistance, CBD is legally available in all 50 states.
Click here to find resources that explain what conditions respond to CBD and guides for use.
When infusing butters and oils, potency and dosing is of the utmost importance.
Click here to easily calculate dosing.